In Los Angeles for a few days now, Emmanuel-Philibert from Savoie has been taking it easy with Laeticia Hallyday and her two daughters Jade and Joy.
Very close to the Hallyday clan, Clotilde Courau's husband who is staying at their home in Pacific Palisades, California, spent a beautiful evening with Laeticia Hallyday on Thursday, 7 November 2019. In a shared video on Instagram, we can see the two friends, accomplices, preparing a pho. According to the dolphin, it is a soup that is the national dish in Vietnam, the country of origin of Laeticia Hallyday's two daughters, Jade and Joy.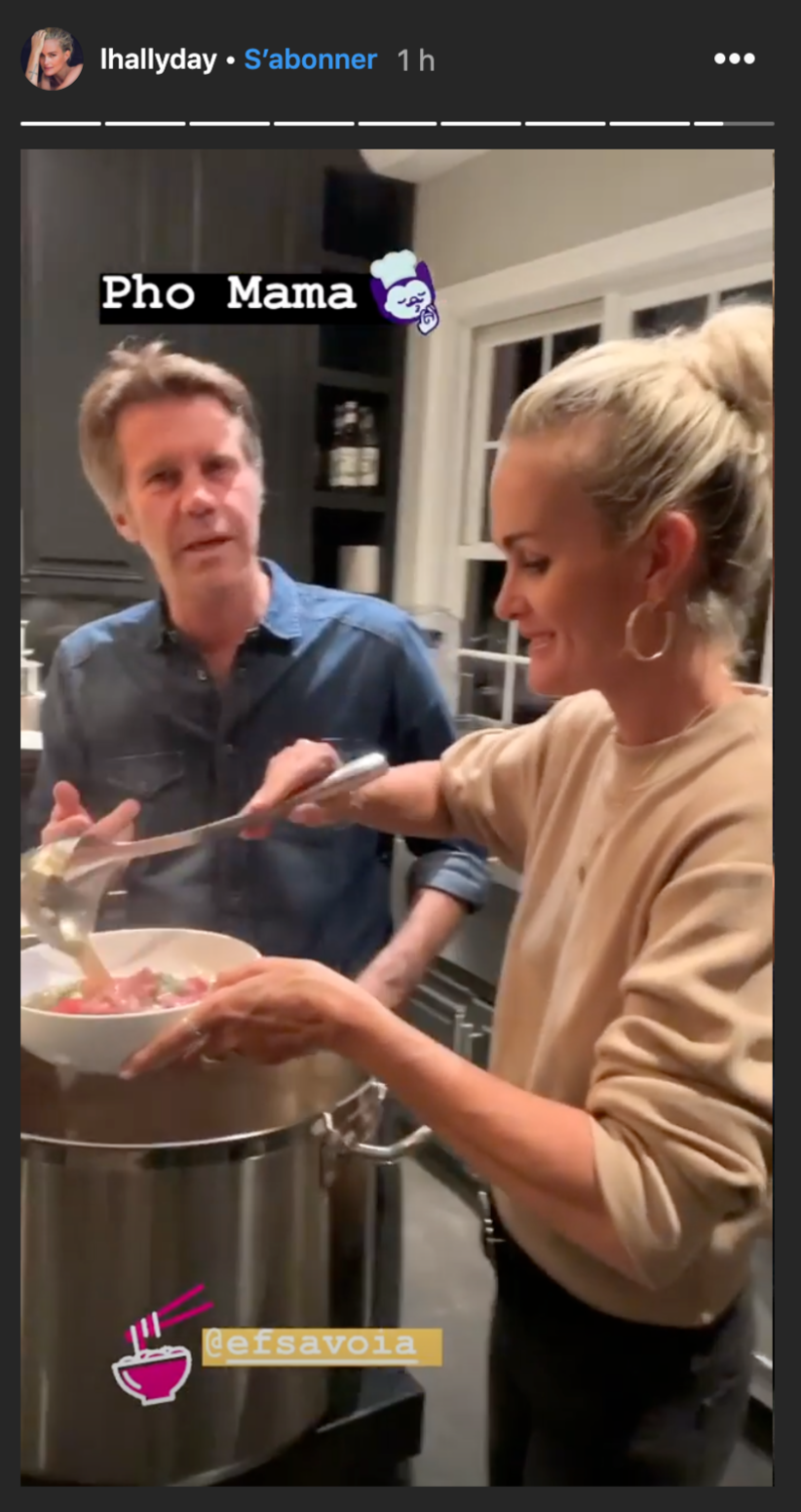 According to Gala magazine, if we have to take into account the number of bowls on the table, it seems that it was a large table. "Among the other guests, musician and producer Jean-Claude Sindres and his wife Éléonore Khodara, whom we have often seen recently alongside Laeticia. The young woman, experts in public relations, also posted an image of the evening on her Instagram account. All these people seem to have enjoyed themselves," says the media.