Sweden: the statue of Zlatan Ibrahimovic inaugurated in his hometown (photos)
Zlatan Ibrahimovic is immortalized in Sweden. A world-class star, the former Swedish international received a statue from his first club, Malmö FF.
Considered the greatest Swedish player of all time, Zlatan Ibrahimovic unveiled his statue on tuesday, 8th september in his hometown of Malmö. It was in the same city that the former Parisian striker made his first steps into professional football. At 2.7 metres high and weighing almost 500 kg, this statue is the work of the Swedish Football Association to pay tribute to the Galaxie star in the United States. During the presentation ceremony, the "King" made no secret of his joy.  "This is where it all began and this is where my heart is (…) When you come to New York, you have the Statue of Liberty. When you come to Sweden, you have the Statue of Zlatan," said the 38-year-old player.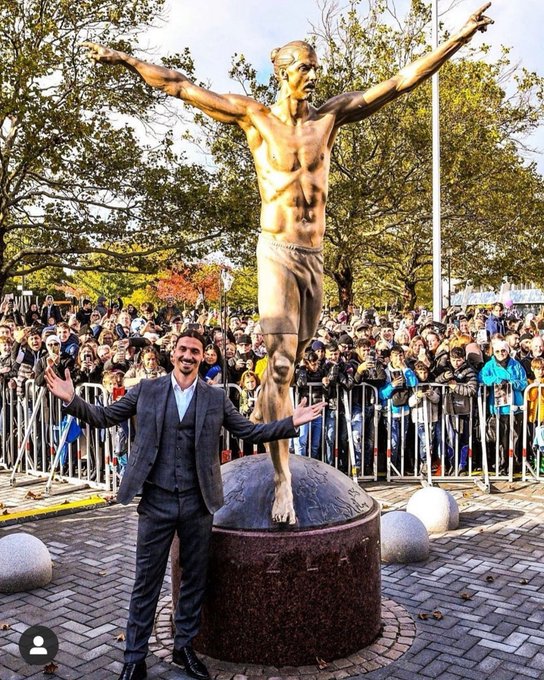 In 116 appearances, the galactic player scored 61 times between 2001 and 2016. Known for his finishing skills, Ibrahimovic has played for several major European clubs including Ajax Amsterdam, Juventus Turin, Inter Milan, FC Barcelona, AC Milan, Paris Saint-Germain and Manchester United. Since 2018, he has been a member of Galaxie in MLS in United States.