Saudi Arabia claimed that Iran was the sponsor of the attacks on its oil processing facilities, presenting the wreck of drones and missiles as "definitive proof" of Tehran's involvement.
Speaking to the press on Wednesday, a Saudi Ministry of Defence spokesman presented what he said was the wreckage of the projectiles used in the strikes on oil processing plants in Abqaiq and Khurais last weekend. The type of weapons used proved that the attack "could not have come from Yemen," said Colonel Turki al-Maliki. He added that the capabilities of UAVs and cruise missiles had been known in Riyadh since the previous attacks. Accusing Iran of sponsoring the attack, the spokesman called on other countries to "recognize Iran's perverse activities in the region".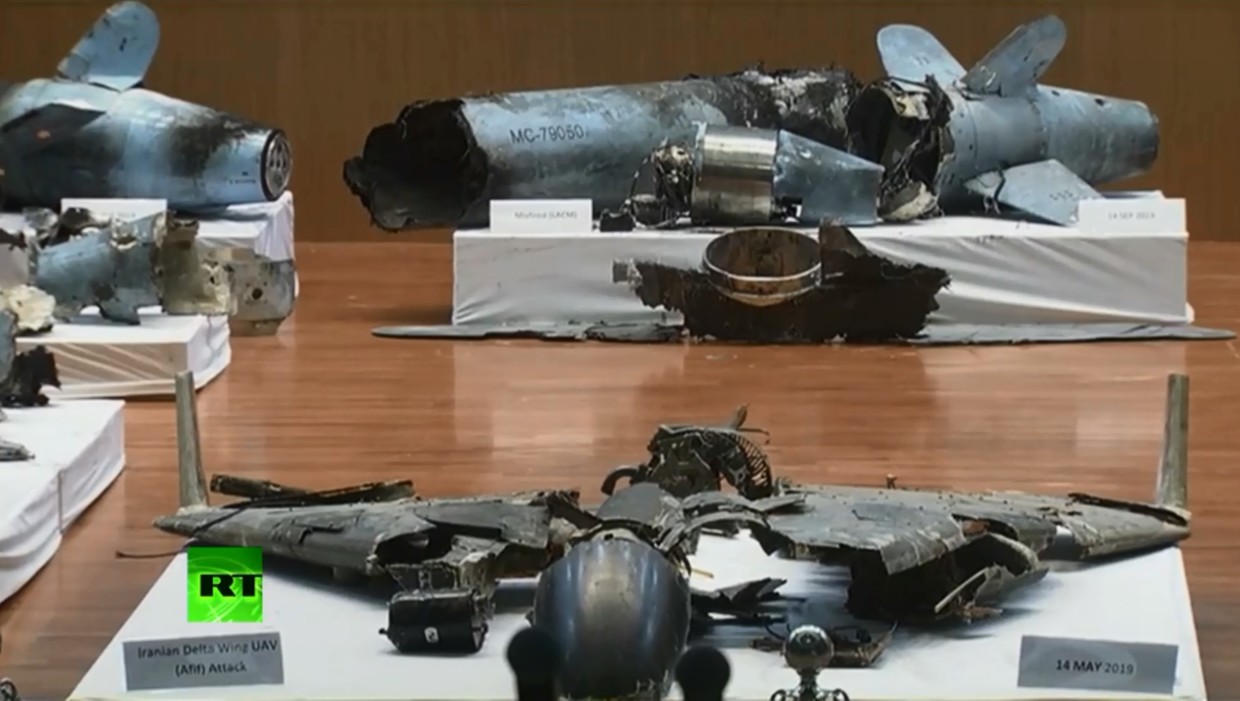 He also presented video surveillance images of one of the oil installations, claiming that it was an in-flight drone, although the drone is difficult to identify in the video. Al-Maliki admitted that the exact origin of the attack was not clear. He said the government was "working to know exactly where the launch point is". The press conference took place at a time when Secretary of State Mike Pompeo landed in Jeddah, where he is scheduled to meet with Saudi Crown Prince Mohammed bin Salman to discuss the attacks.